The Aj Quen Association is one of the oldest weaving associations in Guatemala.  In fact, Aj Quen means "the weaver" in the Cakchiquel Maya language.  The association is comprised of 800 craftspeople from 26 artisan groups.  Most of the craftspeople are women from four Maya groups, the Quiche, Cakchiquel, Tzutujil and Kekchi.  In addition, the association has trained more than 40 artisan groups, helping craftspeople gain finiancial stability.  Training is a key component of the Aj Quen mission to "cooperate with the community's development as a whole."  This pretty cotton tote bag, made from handloomed cotton, was made by women in the Aj Quen Association,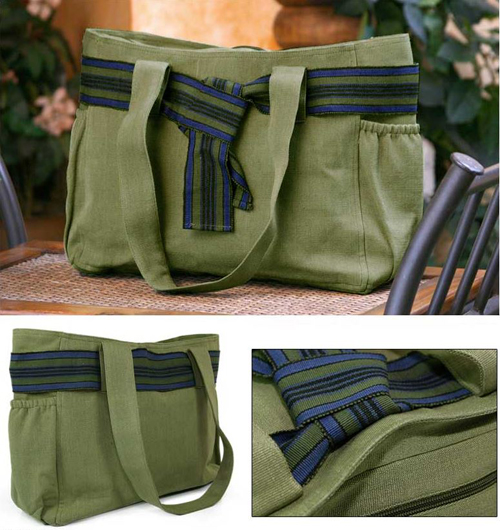 This bag is a roomy 10-1/4 inches high by 15-3/4 inches wide b 5 inches deep.  The 25 inch straps are a perfect length for carrying heavy loads by shoulder or by hand.  This practical machine washable bag is a perfect blend of the traditional and the modern.  It's adorned with a Maya style belt, but it has lots of pockets, both inside and out, including one for your cell phone.  The regular prices if $49.95,

but you can get it today for $37.96.