All of the pieces shown below were made by the same creative spirit. Joanne Harrill, through her muse and alter ego, JoJoBell, creates lovely artisan jewelry and leather accessories. And while at first glance these three pieces may seem very different, a closer look reveals an essential quality that unites them. They are all little artworks built on a foundation of artful shapes and graceful form. They weave an intricate path through elegant simplicity. And they flow and bend in interesting ways that engage the mind the way good artwork should.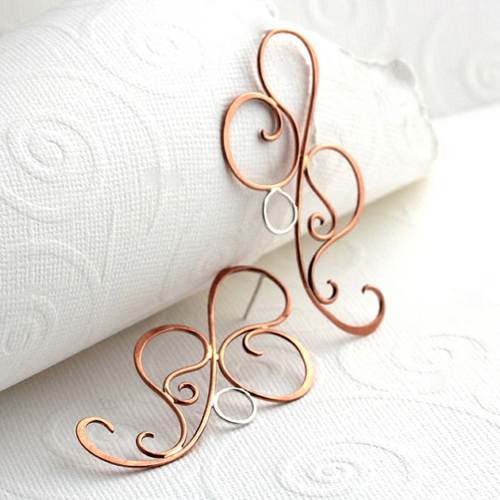 Sterling Silver and Copper Swirl Earrings, $48
These sterling silver and copper earrings are 2-1/4 inches long and 1-1/4 inches wide, and they are ready to ship.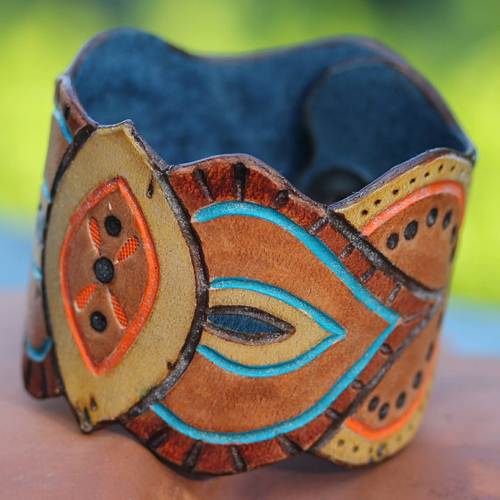 Leather Cuff Bracelet, $45
This Lotus Petal Leather Cuff Bracelet comes in four sizes, from small to large, or any custom size you specify.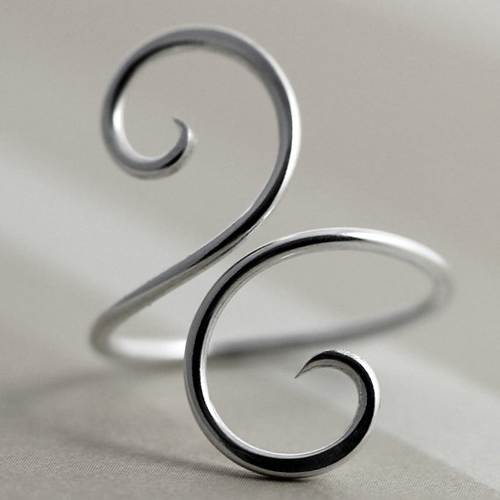 Sterling Silver Swirl Ring, $28
This beautiful shiny silver ring is 1 inch long and 1/2 inch wide, and is adjustible from sizes 6 through 8-1/2.

I last wrote about Joanne Harrill over two years ago. And although the pendant I wrote about then is long gone, viewing it now gives you more perspective on the depth and range of her work.