Everyone seems to have jumped on the Fashion Week bandwagon.   Its 1943 inaugural (as Press Week) was in New York.  Then Milan, Paris, and London, cities with long established reputations as fashion centers,  started their own events in 1958, 1973, and 1984, respectively.  And these four fashion capitals are still the major Fashion Week venues.  But the new millenium brought an outbreak of Fashion Week fever that has spread to over 40 cities.  And what started 70 years ago as a press event to showcase American designers is now a global happening in the fashion world.  I like that.  Because fashion is not about the few dictating to the many.  Fashion is like music.  Or food.  Or cities.  Or towns.  It comes in many flavors, and strikes different chords.  It's noisy, it's quiet.  It's old, it's new.  It offers something for everyone. 
My mission is to help you find good handmade alternatives to mass-produced products.  And many of the artists my sites link to are indie designers.  So, guess what?  Fashion Week has come to Heartful Village. 

And I'll kick the week off with Babooshka, one of my favorite designers, who I told you about a while back.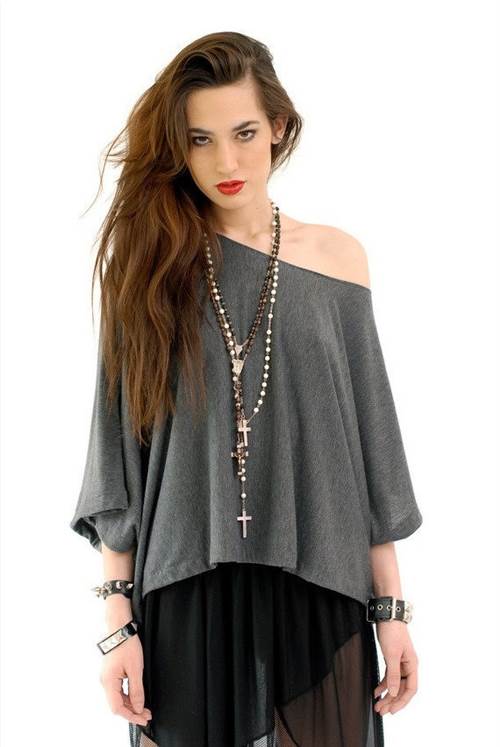 Melt-Tee in Grey
This elegant jersey Babooshka tee is so  hot.  Or it's not.  Depends on how you wear it.  That's another thing about fashion.  The wearer is part of the design process.  For example, if you wear this tee with a white lace camisole it will be just as elegant, but also kind of demure.  It's like a cameleon.  It'll morph into whatever energy you're channeling.  Pair it with leggings for one effect, with a long flowing skirt for another.  Same tee, different attitude.  But, any way you wear it, it'll take you places tees don't normally go.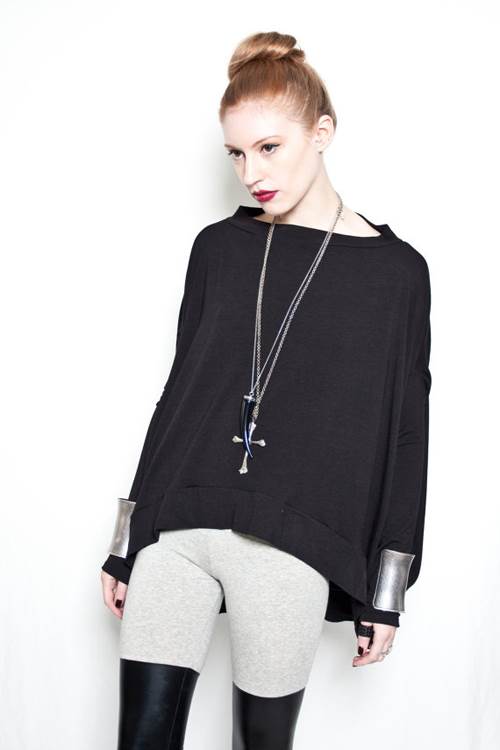 Discoid Top
This very regal black Babooshka top arches up in front and dips down several inches lower in the back, giving it a cape-like attitude.  It's hemmed with a band that you'll be able to see better when you click the image and check out the other views.  This is a wardrobe staple, because it can be dressed up or down, can be worn with anything, and will go wherever you want it to go.  It's also available in white or charcoal.

But don't plan to wear either of these beauties in the next week or two, because they are not ready-to-ship pieces.  Babooshka Boutique fashions are custom made for you after you place your order.  It takes about three weeks to get them ready to ship.  So plan ahead and be patient.  Because these pieces are worth the wait.
 
Oh.  I almost forgot to tell you.   Melt-Tee in Grey and Discoid Top are both currently on sale.